Hello, all! It's late tonight, but I have very exciting news!!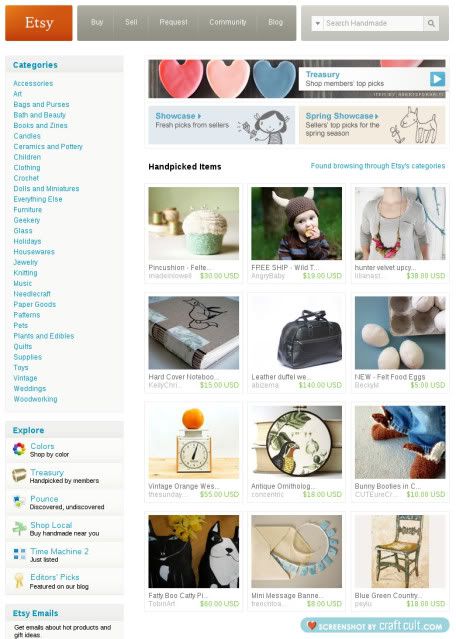 CUTEure was featured on the front page of Etsy today! How exciting? This earned me
hundreds
of views on my
bunny booties
and 30 hearts-which if you are familiar with Etsy-land you'll know that's a big deal!
I also have more exciting news for those of you eying my products but leary to buy. I have agreed to enter CUTEure into a blog giveaway over at
Giggling Kids
. Please go check out her blog for a chance to win a $10 gift code to my shop! Good luck!!
In other news...well there isn't much. We are getting ready for a weekend get-away starting
tomorrow
!! We'll be spending the weekend in Bend, Or to hopefully go snow shoeing and spend some time with my aunt and uncle. I really can't wait! Although...it won't be a vacation from "work" for me! Thanks to my feature (and just the plain cute-ness of the booties!) I have
six
pair to complete and get shipped out in time for Easter!