Hey everyone! Just a quick post tonight since I've been asked a few times about this.
I
finally
created a button that links to
CUTEure!
So, here is what the button looks like: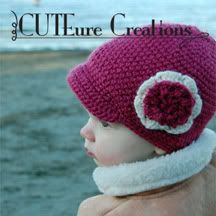 And here is the code, for any of you who want to support me for free:)...
not that I'm asking you to,
of course, I've just had inquiries!